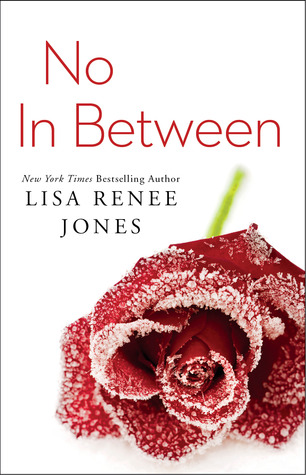 No in Between
(Inside Out #4)
The fourth in the Inside Out erotic romance series by New York Times bestselling author Lisa Renee Jones, this steamy novel resolves Chris and Sarah's relationship and leads into Mark's story.

"Chris and I have faced our demons and bared our souls to one another in Paris. Now that we are back home in San Francisco, I want to believe that nothing can tear us apart. Not Ava's...more
Synopsis:
The fourth in the Inside Out erotic romance series by New York Times bestselling author Lisa Renee Jones, this steamy novel resolves Chris and Sarah's relationship and leads into Mark's story.

"Chris and I have faced our demons and bared our souls to one another in Paris. Now that we are back home in San Francisco, I want to believe that nothing can tear us apart. Not Ava's accusations against me to the police, or Chris's fear that he will destroy me as he feels he did Amber. And not Mark, who was once too intimately a part of our lives, and who I can see crumbling inside out. He believes he is invincible, just as I want to believe Chris and I are invincible. We have to be invincible. We need each other too much for any other ending."

Review by Tabitha:
Goodness gracious!! Could this series get any better?!?! I have loved this series from book one and Ms. Jones doesn't disappoint with this one. Chris and Sara are finally finding some balance and are on solid ground with their relationship. In this book we are finding out more and more about what happen to Rebecca and of course all the other players involved. This one not unlike like the other books before it, was a real page turner and you are left with another gaping whole in your heart. Now waiting for the next book is going to be tough. I need it like yesterday Lisa!!! Please write faster!!! All joking aside, everyone needs to read this whole series! It's AMAZEBALLS!!!!
A copy was gifted in exchange for an honest review.
About the Author: