Welcome Today's Featured Author
Synopsis:
E
mma Dodd has always taken care of everyone. She raised her niece when they were orphaned and she cares for the students that she works with. Deciding to move to Fairfield where her niece now lives, she was hoping to finally find a place to call home.

Jake Campbell, was gorgeous enough to catch any woman's eye, but he had a hard time finding the right one for him. A Fairfield detective, he lives with his mother to help care for her since she was diagnosed with a debilitating disease. After meeting Emma, he knows he has met the woman of his dreams. Now he just has to convince the independent Emma that it is time someone took care of her.

While helping one of her students, Emma becomes suspicious of criminal activity in her new town. Will Jake be able to save Emma in time for them to build a life together?
Emma's Home
http://goo.gl/jYdHcY
Synopsis:
Beautiful Laurie Dodd was perfectly happy with her life. Raised by her loving aunt, she was ready to discover life out on her own. A new town, a new teaching job, a new apartment, and new friends. Finding a new man was not on her list, especially not one with the reputation of a player. Rob McDonald, a local firefighter, had grown tired of one-night stands, but had no desire to be paired with the new woman in town. Until he met her. One look was all it took and Rob knew that Laurie was the one for him, but he was going to have to work to convince her that he was a changed man. One that was worthy of her. A fire at the elementary school brought them together, but illness and deceit threatened to tear them apart. Will Rob be able to find the missing pieces of Laurie's past to help her fight for her future? Will Laurie be able to forgive Rob's deceit in order to have a future with him?
Laurie's Time
http://goo.gl/PNSepu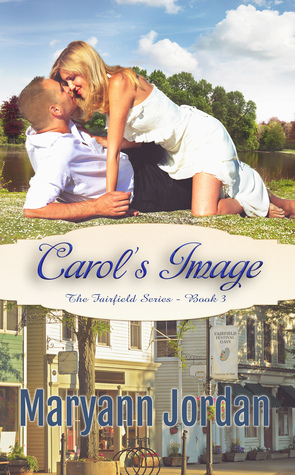 Synopsis:
When Detective Tom Rivers first meets beautiful Carol Fletcher, he thinks he has been visited by an angel. The gentle ER nurse attending him after an accident, captivates him and when she slips away, he searches diligently to find her. A man used to getting what he wants, Tom works to earn Carol's trust, knowing that she is the woman for him.
Carol Fletcher, having grown up with her parent's manipulations, is determined to make her own way and be her own person. She holds a secret and is cautious about giving in to the charms of any man, particularly the persuasive detective.
But once she gives him a chance, she finds acceptance as well as love in his arms.
When Carol becomes the object of a stalker's infatuation, Tom vows to keep her safe. When the stalker's intentions turns deadly, Tom is determined to stop at nothing to bring her back to safety.
Will Tom be able to save Carol from herself as well as the stalker?
Carol's Image
http://goo.gl/ZouoY4
Synopsis:
Annie Donavan's life as a veterinarian is safe. And boring. Between focusing on keeping her small, inner-city clinic running, paying off student loans, and living in the tiny apartment above the clinic she has no time for fun or dating and certainly not for anything adventurous.
Then one night, danger and surprise show up in the alley behind her clinic. And Annie is in for the ride of her life.
Stoney is a mystery. A man of few words but smoldering looks. She decides to take a risk and after a night of passion finds herself thrown into a world that she never knew existed. A world of drugs, danger and intrigue.
Shane is a detective, who vows to keep Annie safe at all costs. Losing his heart to her is the easy part. Keeping her safe and earning her trust will prove to be his most difficult task.
LOVE'S TAMING
http://goo.gl/9Az033
About Maryann Jordan:
http://www.facebook.com/lostinromancebooks
Interview with Maryann Jordan:
1. Can you tell us a little about your books?
Before become a writer, I was a voracious reader. I read an average of 3 romance novels per week. I love contemporary as well as historical romance. I particularly loved the alpha males stories. When I decided to write, I knew that I needed to keep to the genre that I like to read. Therefore my books are about alpha males finding their soul-mates (all independent females, no cheating, each story has it's own HEA with no cliffhangers!)
2. Do you have any "odd" writing habits?
I use a Microsoft Surface to write and could easily take it anywhere to write, but I find that I need to be a my desk in our study, looking out of the window in front of my desk.
3. Do you listen to music while you write?
I can only listen to soft instrumental music (if I am listening to music with words, I focus on the song and not the words I am trying to write). But I am a huge country music fan and once a story is written, then when I hear certain love songs, I immediately think of my characters. (for example, Chris Young's Who I Am With You is the perfect song to Laurie's Time!)
4. When did you know you wanted to write a book?
As a child I would read a book and then make up characters that would "continue the story", often acting them out in my mind. By the time I had been reading, beta reading, editing, and blogging/reviewing for other authors, I finally decided to give the characters in my head a chance to come out! So over the holidays of 2014, I began putting words to paper.
5. What is one thing you would like to learn to do?
I do not do my own formatting, but would love to learn how to do that. Perhaps when I retire from my day job next year!
6. What's one random fact about yourself that you can share?
We lived in Cairo Egypt for 2 years while my husband worked for the embassy. I established the first tutoring program for expatriate English speaking families who had a special needs child.
7. What has been your favorite series to write, the Fairfield series or The Love's series?
The Fairfield Series will always hold a special place in my heart because these were the first characters in my head that wanted their story to be told. But the more you write, the better a writer you become so I have to say that the Love's Series is something that I am proud of.
8. What are the major differences between the two series you have written?
When writing Emma's Home, I did not start out to include a mystery. With her working in a school and Jake being a detective, it naturally fit that he would need to help her with something. Fans seem to really like that aspect of the book, so I included some mystery in each of the books in the Fairfield Series. When creating the Love's Series, I wanted a darker, more suspenseful romance. The heroes are a little more intense, with issues of their own. The Love's Series still follows my same genre of alpha males, strong females, friendship, hot sex, no cliffhangers and each story has its own HEA.
9. What do you do when you are not writing?
I am a full time high school counselor, having spent almost 30 in education. Other than that, my writing is my passion!
10. What are writing projects are you currently working on?
I have just completed the 2nd book in The Love's Series ( Love's Tempting) and in the process of editing it now. I have the 3rd book outlined. I will be taking a couple from the Fairfield Series and have them in a novella that will go into an anthology with some other author friends for Valentine's day.