LOVE'S TAMING
by

Maryann Jordan
Synopsis:
Annie Donavan's life as a veterinarian is safe. And boring. Between focusing on keeping her small, inner-city clinic running, paying off student loans, and living in the tiny apartment above the clinic she has no time for fun or dating and certainly not for anything adventurous.
Then one night, danger and surprise show up in the alley behind her clinic. And Annie is in for the ride of her life.
Stoney is a mystery. A man of few words but smoldering looks. She decides to take a risk and after a night of passion finds herself thrown into a world that she never knew existed. A world of drugs, danger and intrigue.
Shane is a detective, who vows to keep Annie safe at all costs. Losing his heart to her is the easy part. Keeping her safe and earning her trust will prove to be his most difficult task.
Other books by Maryann Jordan:
The Fairfield Series is a stand-alone with their own HEA and can be read in any order.
Alpha males with heart; the independent women they love! Discover the lives and loves of Fairfield!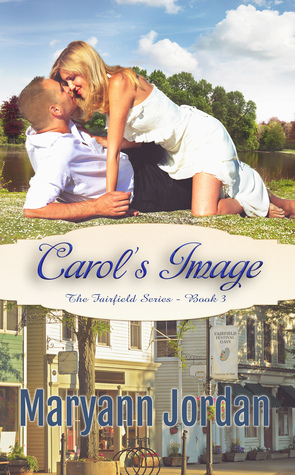 All Maryann Jordan's books are Free with Kindle Unlimited!
Author Information
:
I am an avid reader of romance novels, often joking that I cut my teeth on the old bodice rippers. I have been reading and reviewing for years. In 2013, I started the book blog, Lost in Romance Books and promoted indie authors, as well as beta read, basic editing and proofing books. In 2014, I finally gave in to the characters in my head, screaming for their story to be told. From these musings, my first novel, Emma's Home, The Fairfield Series Book 1 was born.
I am a high school counselor having worked in education for thirty years. I live in Virginia, having also lived in four states and two foreign countries. I have been married to a wonderfully patient man for thirty two years and am the mother to two adult daughters. When writing, my dog or one of my four cats can generally be found in the same room if not on my lap.
Please take time to leave a review of this book (on Goodreads, Amazon). Reviews are the lifeline for indie authors.

Feel free to contact me, especially if you enjoyed my book. I love to hear from readers!
Facebook
http://www.facebook.com/authormaryannjordan
Facebook
http://www.facebook.com/lostinromancebooks
Booktropolous
https://booktropoloussocial.com/index.php?do=/profile-1765/
Blog
http://maryannjordanauthor.com/