🔥🔥 HOT NEW RELEASE 🔥🔥
Shaken from Charity Ferrell is LIVE! You don't want to miss this enemies to lovers, brother's best friend romance. #One-click today!
A see yourself out note isn't how you want to celebrate the morning after your first one- night stand.
The first time I meet Archer Callahan is when I block him in a parking spot.
The second is a fender bender.
The third is at a bar, drinking away our problems, and finding our way to his bed.
I never expected to see him again.
That changes when a month later, he's introduced as my brother's new business partner.
In need of a job, I'm hired at their bar, much to Archer's dismay.
We hate each other.
We're off limits.
But every time we're together, flashbacks of that night shake through us.
We push, we pull, until one of us breaks.
GOODREADS LINK: https://bit.ly/Shaken_GR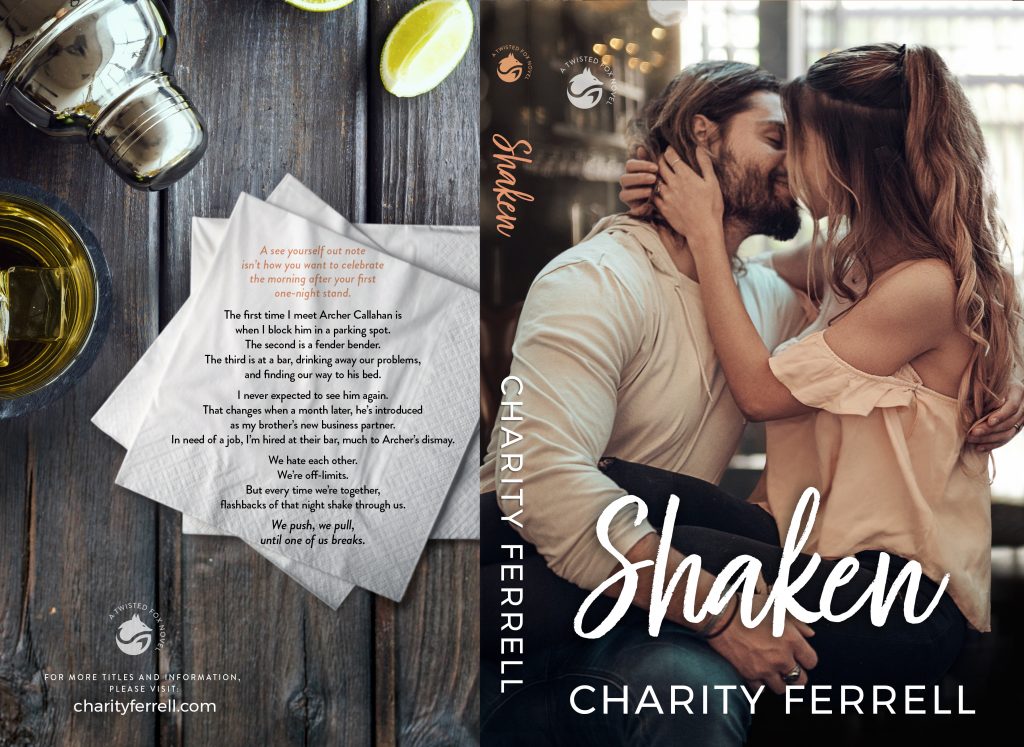 PURCHASE SHAKEN, Twisted Fox, #2
Amazon US: https://amzn.to/2KBCze0
Amazon World: https://bit.ly/2Y2rnzb
Apple: https://apple.co/2KDj04Y
Google Play: https://bit.ly/2x9Mkx9
Kobo:
https://bit.ly/2YhuR11
Review by Gia

Shaken is book two in the Twisted Fox series. It an be read as a standalone. Archer and Georgia have some funny run in and then a sexy one night stand. There paths don't cross again until Archer is introduced as Georgia's brother's new business partner. Archer and Georgia have a kind of love hate relationship. It's hot and cold then hot again. There's a lot of back and forth between the two. Archer is guarded and grumpy but when he lets his guard down is a pretty cool guy. There are many layers to Archer. Georgia is patient and very understanding. I liked these two.
4 Stars!!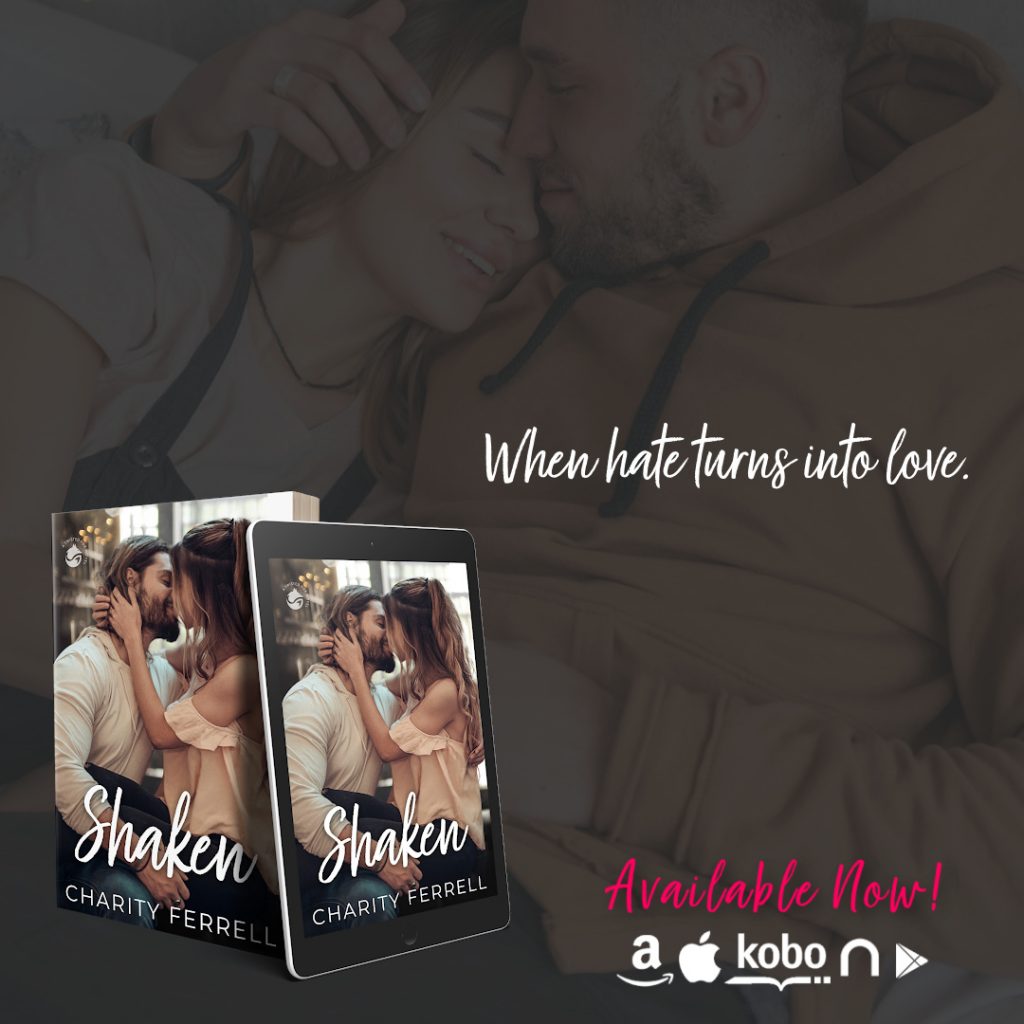 ABOUT THE AUTHOR