In THE HOMETOWN DILEMMA by Julie Archer, when Jaime Harlow returns home in hopes of starting over, she is forced to rethink her plans, and an old friend from college, Wade Dempsy offers to help, leaving her second-guessing everything. Old times, new feelings - and one stormy night - are all they need to ignite the desires they never realized existed. Fans of The Lawton Ridge Series by Kennedy Fox will devour this must-read swoon-worthy, return to hometown romance from the Meet Cute Book Club Series.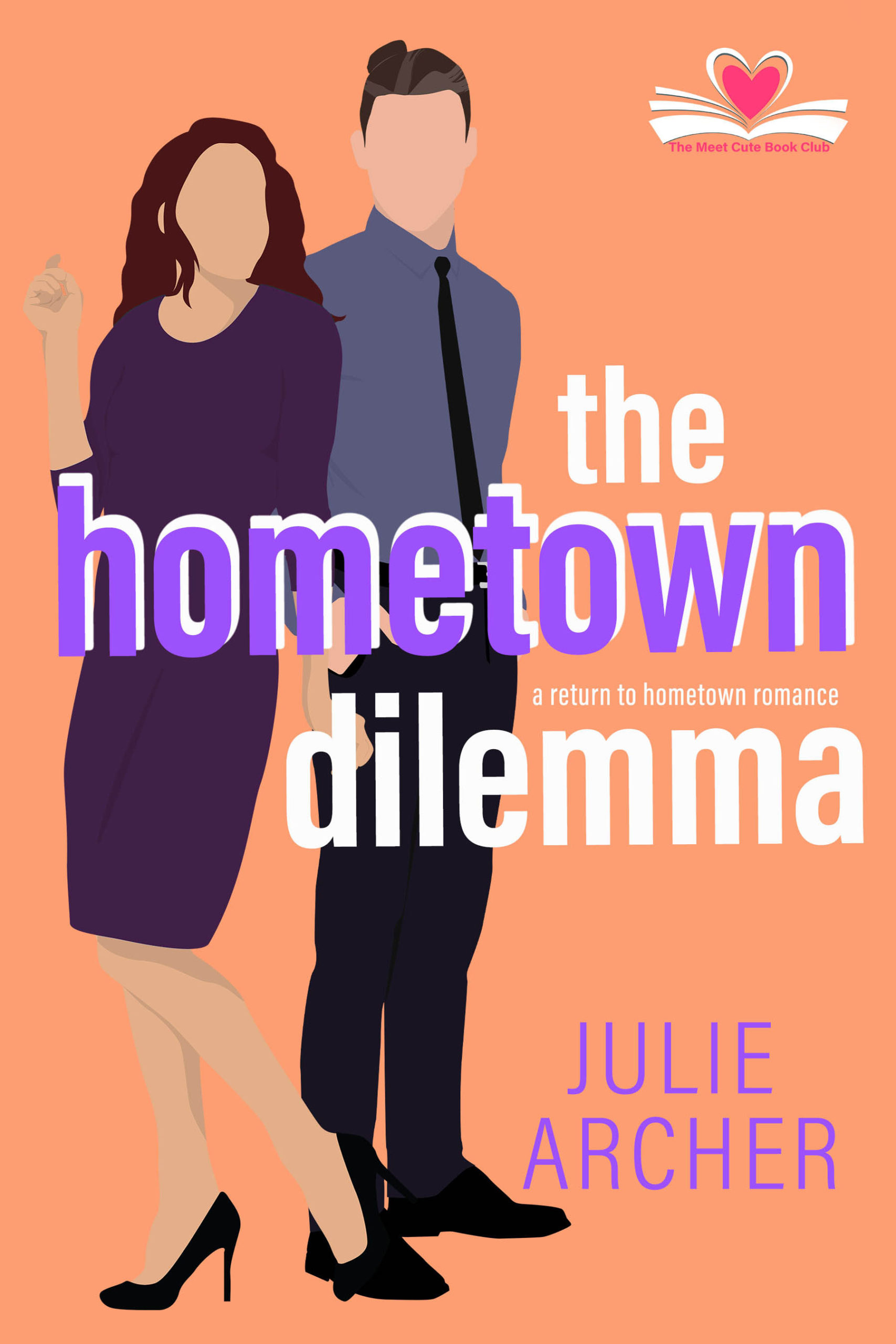 Jaime
Who says you can't go home?
Coming back to Abbott Ridge and starting over was my plan. But, just like everything in life, plans change. Especially when the interior design reality tv show I dreamed of being a part of gets canceled before filming even begins. Now I'm stuck without a job and forced to rethink how I'll start my own company.
Insert, Wade Dempsey.
Owner of Dempsey's bar, and one of my closest friends from college. He immediately offers me a temporary job working with him, like old times.
It's an offer I can't refuse. Oh, and did I mention that my new boss is even sexier than I remember?
Things between us are going great...until a call from New York presents me with a new offer that has me second guessing my stay in Abbott Ridge.
Wade
Home is where the heart is.
I've spent my whole life in Abbott Ridge, running in and out of my family's bar until I was finally old enough to take over. Now I'm in charge, but it's a struggle to keep the place from going under. I need fresh ideas to compete with all the fancy bars and clubs popping up downtown.
Insert, Jaime Harlow.
Having Jaime back behind my bar seems like a good place to start. She's an inspiration and a breath of fresh air, in more ways than one.
Old times, new feelings - and one stormy night - are all we need to ignite the desires I never realized existed.
When New York calls for Jaime and the only future I've known goes up in flames, we find ourselves faced with a huge dilemma that threatens our new found relationship. Can we really make this work when right now it feels like we can't even see eye to eye? There's only one way to find out.
The Hometown Dilemma is a standalone, return to hometown romance that is part of the multi-author series, Meet Cute Book Club. Escape with this swoon-worthy collection of romances where meet-cutes don't only happen between the pages of romance novels and members find their own happily ever afters.
Add to Goodreads!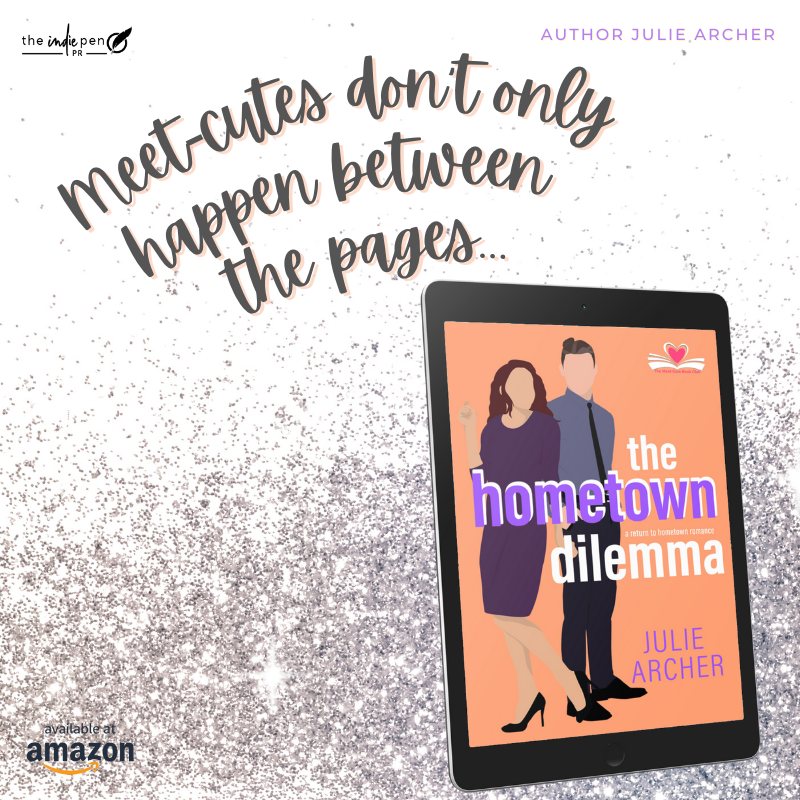 Excerpt
Copyright 2022 @ Julie Archer
A wave of calm familiarity swept over me. Being back home for good, after being away for many years, had given me doubts and butterflies. I'm sure there were some people who would think coming home meant failure, when I very much saw it as the opportunity to start something new.
"I think it's a really brave thing you've done," Cami admitted, saying what I'd been thinking. "To walk away from a secure job and take a chance on something you have no control over."
She may have been four years younger than me, but she was wise beyond her years. However scared I was about the decision I'd made, in my heart it was the right one. Sure, I could have stayed in a job with a nice company in New York, bumbling along with no real career plans, but I needed something to excite me, something to stretch and challenge me.
And trying to get a place on the next series of Interior Nirvana was the catalyst.
Walking away from a steady job to try and start my own freelance interior design business had been something I'd agonized over for months. But the more I turned up to work for other people, the more I knew I wanted to do it for myself. While Abbott Ridge might not have had the same level of clientele as the big city, there were enough businesses and families who would want professional help when it came to design.
"Thanks, sweetie, I appreciate your support. Not everyone is of the same mindset. Mom, for one."
When I'd told her about my plans, she had gone ballistic. Even though she hadn't exactly been in our lives over the past five years, the same amount of time I'd been in New York, I still kept her posted on what was going on.
"Ugh, you don't have to tell me. You'd have thought you were going to jail for a serious crime, not trying to make something of your life." Cami screwed up her nose. "Of course, it's great for me too because I'm not on my own now. Wade and I split up."
"Oh, Cami! When did that happen?" I reached out to grab her hand. "You should have told me."
Cami had been dating Wade Dempsey on and off for about three months, since I'd last been home for a fleeting visit. He was six years older than her, so secretly I wasn't surprised it hadn't worked out. They were at totally different stages in their lives. Cami was still all about having fun and not thinking about the consequences. Wade had more responsibilities; he ran Dempsey's bar in town and from what I'd heard, his father wasn't in the best of health, which put a lot of strain on the family business. I'd worked with Wade at the bar while we were in college and we'd grown to be close buddies, although once I'd left for New York we hadn't been in contact much.
She shrugged. "We weren't that serious really. He's not as much fun as I thought he was going to be. I barely saw him because he was at the bar all the time."
"Well, I'm still sorry to hear you've split up." I smiled. "But was he really the right guy for you? He always was a terrible flirt."
"Yeah, he was." Cami wrinkled her nose. "Think about it though, Jaime. The Harlow sisters out on the town together. Abbott Ridge watch out!"
Given the plans I had for starting my own business, there was little time for going out on the town. Not to mention saving every spare dollar I had, I had big plans to buy an apartment or house to use as my portfolio for the show.
"I don't know about that, Cami." Stalling, I sipped my own drink. "I might not have time."
"Come on, all work and no play makes Jaime a very dull sister."
Ha, I may be the older sister, but there was no way on earth I would let Cami say I was dull. Maybe it was time to step out of the comfort zone and have some fun before getting down to business.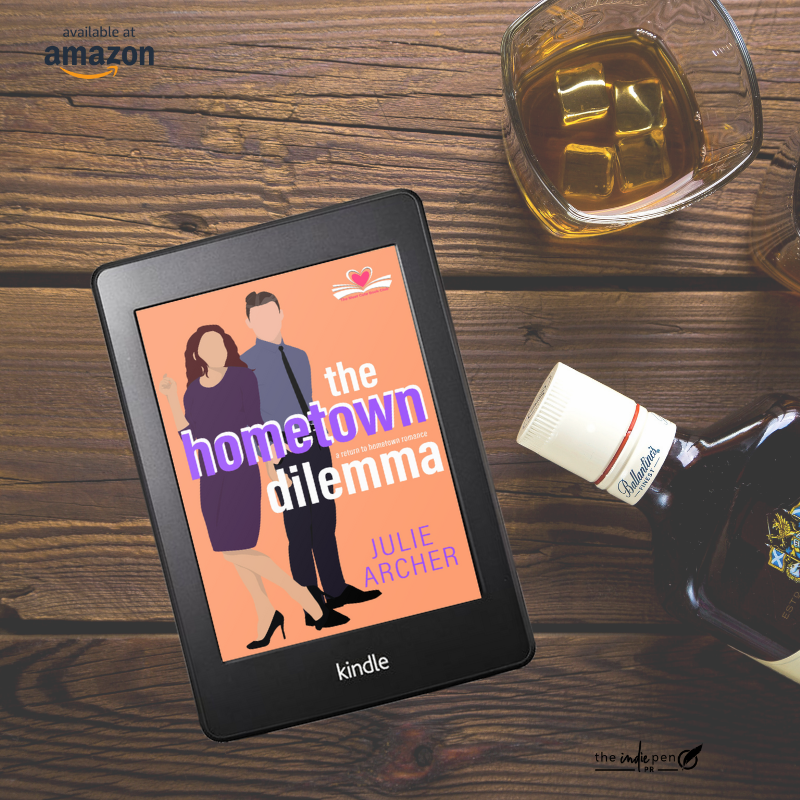 About Julie Archer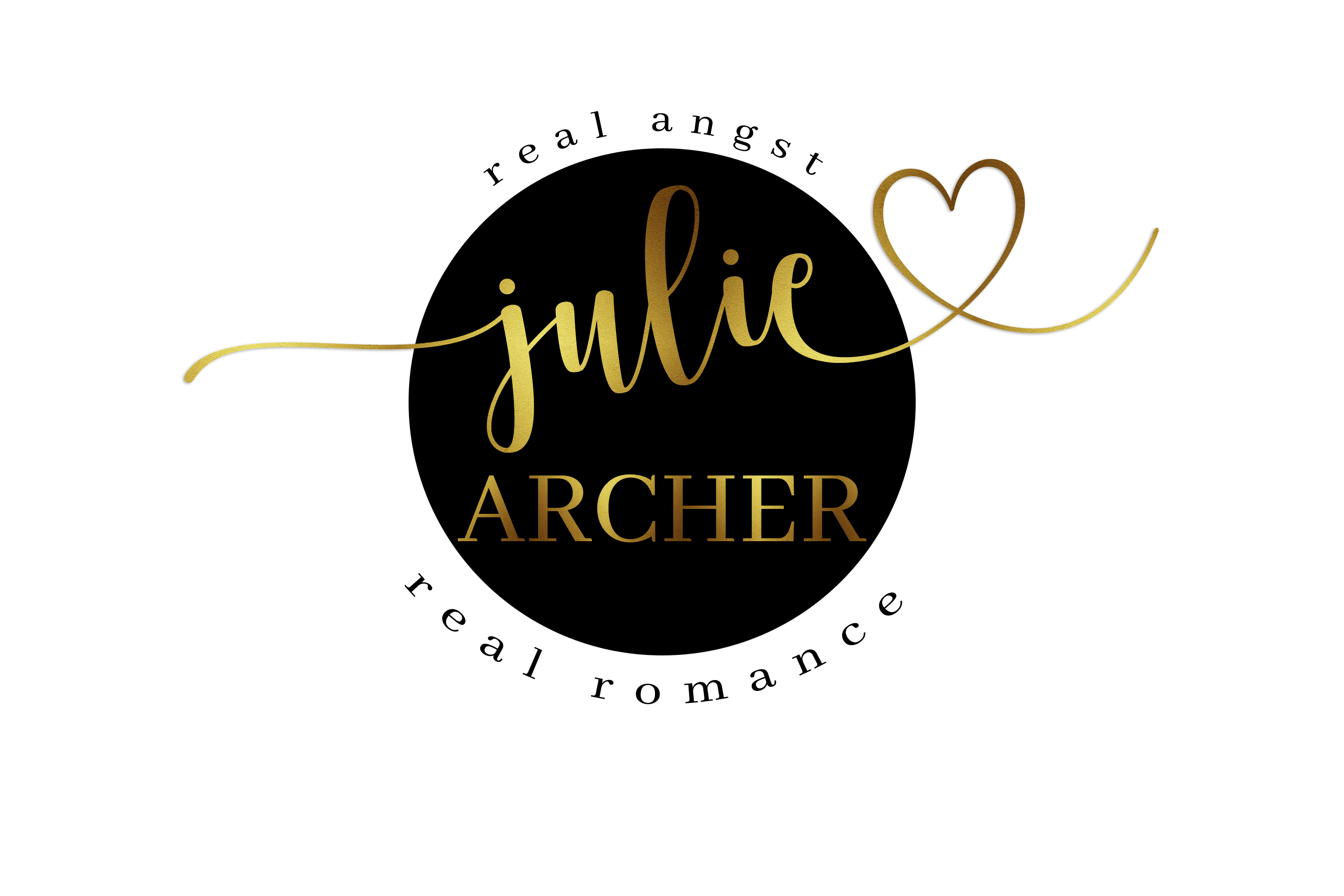 Author of contemporary romance featuring rock stars, small towns, a healthy dose of angst, some steamy times and always a happy ever after!
When not writing, I can usually be found binge watching teen drama series on Netflix, or supporting Spurs from my armchair, and running around after my two feline children, Corey and Elsa.
Follow me on
Facebook
or
Instagram
, see my latest releases on
Amazon
or drop me an email, juliearcherwrites@gmail.com.
Real Angst. Real Romance.
Follow: Facebook | Instagram | Goodreads | BookBub | Website | Newsletter | Amazon
About The Meet Cute Book Club Series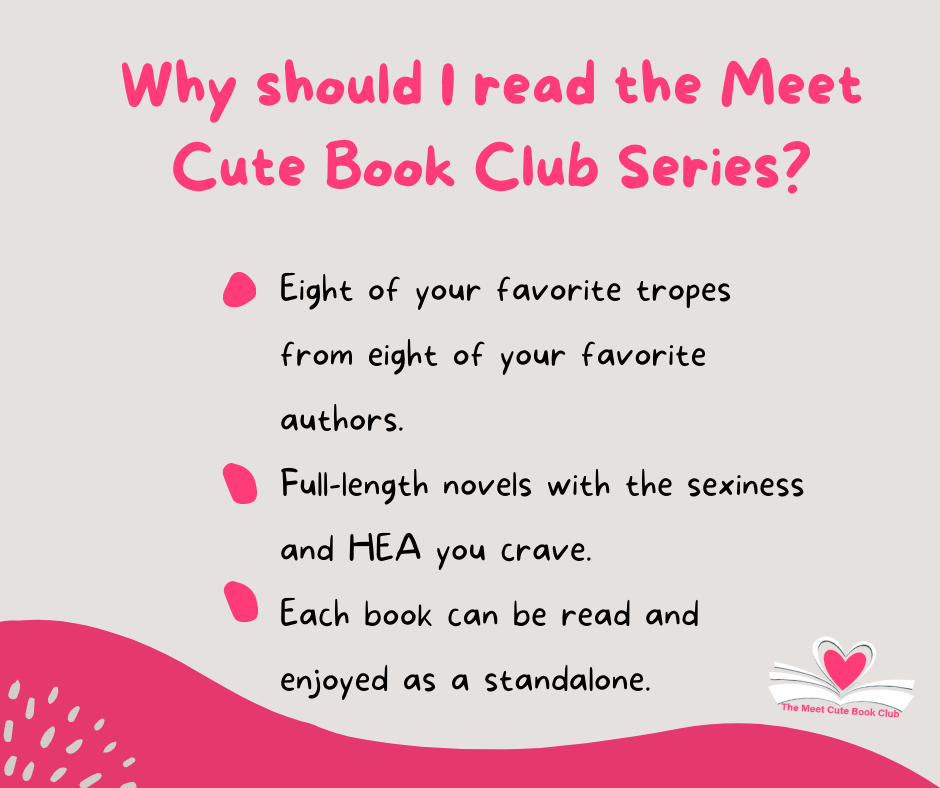 Escape with the Meet Cute Book Club where meet-cutes don't only happen between the pages of romance novels and members find their own happily ever afters.
Eight single women bound by their love of books take a monthly break from real life to lose themselves in the chapters of romantic fiction. From friends to lovers to fake relationships and more, each story features a brand new couple and their journey to find love from an amazing lineup of authors including Louise Lennox, Tracy Broemmer, A.M. Williams, Mel Walker, RJ Gray, Rebecca Wilder, Julie Archer, and Kate Stacy.
These eight standalone romances are packed with meet-cutes, heat, and of course a happily ever after!
This promotional event is brought to you by The Indie Pen PR