In the HIDDEN LOVE by RJ Gray, Shannon Callaway's life became the ultimate challenge the instant her best friend passed away, leaving her to raise a child that wasn't hers. For Kade Harding it all boils down to deciding if his future is a civilian life he wasn't expecting, or returning to his unit and leaving his new family behind. Fans of military romances will enjoy this sexy, must-read second chance romance from the Meet Cute Book Club Series.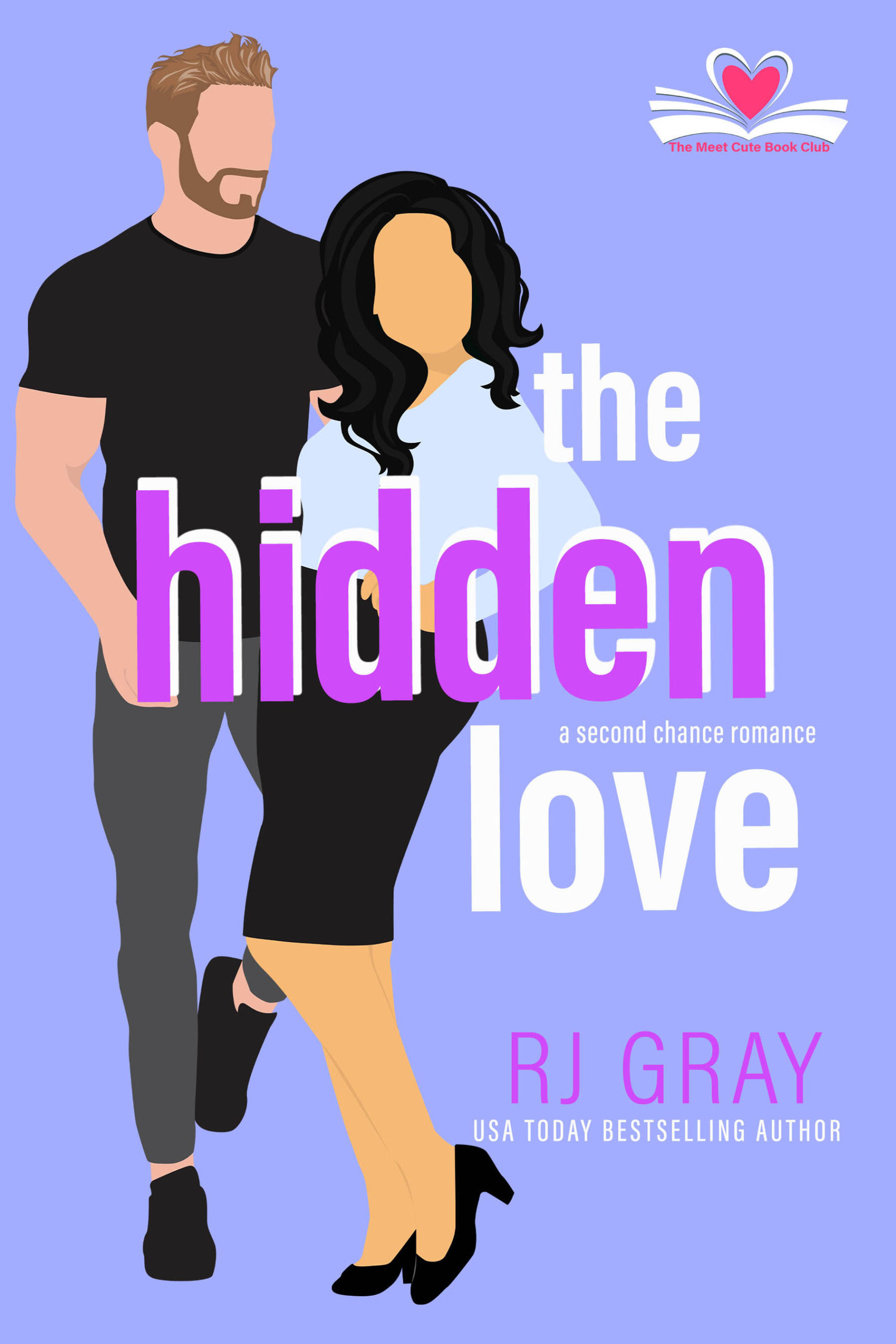 "Oh, God! Did I just fall right into my dead best friend's ex-boyfriend, secret baby daddy, incredibly sexy, Navy SEAL's arms?" - Sounds like a line right out of one of my book club's romance novels.
Except it's not. It's real life. My real life.
Grieving the loss of my best friend, and suddenly taking on raising her son, I'm faced with a whole new set of challenges. That includes breaking the news to my brother's best friend, Kade, that Danny is his son.
As if that's not enough for one woman to handle. Kade is even hotter than I remember, and navigating all the details of Annabelle's death and Danny's future brings us closer than ever, in more ways than one.
And my girls in from book club? They're all for me finding my happily ever after with the sexy as sin man in uniform.
But Kade has even more on the line without worrying about a relationship. Will he choose a family and life outside of the military, or will he return to his unit and leave it all behind?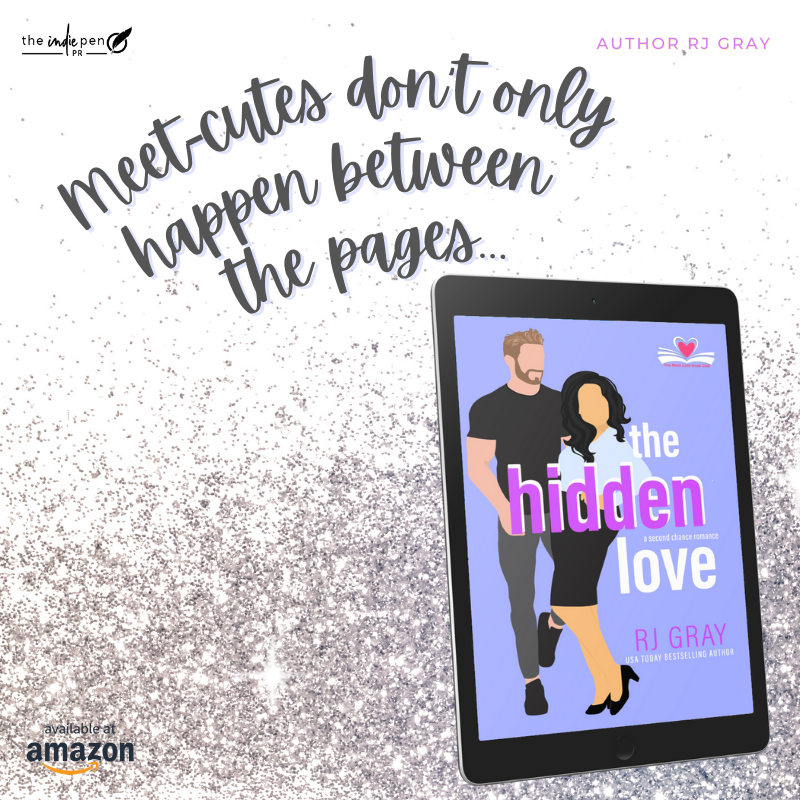 Excerpt
Copyright 2022 @ RJ Gray
"Turns out, I wasn't ready for the meeting after all," she said in a whisper.
"With the lawyer? Wasn't it supposed to be a pretty routine meeting?" Mila asked.
"If only. I don't even know how to process everything…"
"Why don't you start at the beginning and I'll try to help?" Mila suggested.
"Well, you know I'm Danny's godmother. When Annabelle and Doug asked me to be his godmother, they also asked if I would take custody of Danny if anything happened to them, and I readily agreed. Annabelle, as you know, has no blood family to speak of. My family was the closest thing she had to kin. Doug…" Shannon paused, it wasn't nice to speak ill of the dead, but did that carry over to his family? She'd tread lightly. "He shrouded his family in a veil of mystery from day one. Even after a decade, I didn't know them very well. His parents live out of state and they don't visit too often."
"He definitely kept to himself," Mila agreed.
"Taking all the necessary legal precautions, they decided I would be Danny's guardian if anything happened to them. Of course, the possibility of something happening to both of them at the same time was slim and none of us thought it would ever come down to that… Yet, here we are."
"Yes, here we are. They couldn't have chosen a better guardian. You've been like a second mom to Danny since the day he was born," Mila said gently.
"More like the cool aunt," Shannon countered with a laugh.
"I guess I don't understand the confusion here? Isn't this what the lawyer confirmed?" Mila asked.
"Not exactly. Besides the exorbitant amount of money left behind for Danny's care, which my mind is having a hard time wrapping around... Where did this money come from?" Shannon asked.
"Life insurance?" Mila suggested.
"No. I mean, they both had life insurance policies, but we haven't even applied for those yet. This is a fund they'd set up for Danny in case something happened. It's… bizarre. It's almost like they knew they were going to die." Shannon's skin pricked.
"You can't predict being hit by a drunk driver, though," Mila said.
"I know. There's little about their deaths that makes sense. I'm sure my lack of sleep isn't helping. Anyway, believe it or not, there's more. So much more. What I am about to tell you is an absolute secret and you can't tell anyone. Promise?"
"Not even the girls in our book club?" Mila asked.
"Not even them, not yet. I'll tell them at the next meeting. Hopefully, by then, I'll have had time to process all of this."
"Whatever it is you're about to tell me must be important. I promise," Mila said.
"Do you remember Kade Harding from high school?"
"Of course. He's like some super high-speed Army Ranger or something now, right?"
"Navy SEAL."
"Wow. Impressive. I remember him being an immature little brat in middle school. Snapping the girls' bras and pushing his weight around," Mila said. Back then, Mila ran with a different crowd than Shannon and Annabelle.
"Yeah, he definitely grew up. He's no longer twelve." She chuckled, remembering him as a child. He pulled her pigtails a time or two. "Anyway, do you remember how he and Annabelle were high school sweethearts?" Shannon asked.
"Yeah. We all thought they'd get married and have a couple of kids running around and show up at our twentieth reunion looking exactly as they did in high school with their perfect genes. But they broke up right after he left town for the military, right?" Mila answered.
"Something like that." After Kade finished the grueling process of becoming a Navy SEAL, he deployed for the first time. He lost one of his close friends during that deployment. Kade came back a different person. In one year's time, he matured more than most of the men she knew did in ten years.
Deciding he couldn't put Annabelle through the heartbreak of losing him to death, Kade broke up with her. Shannon held Annabelle as she cried, reading the letter he'd sent her. She'd thought he'd been a coward, ending things with her best friend via a letter. It wasn't until he called to talk with Blaze and unloaded the details on her that she understood his reasoning, even if she didn't agree with it. She still told him it was a punk thing to do, sending a letter instead of delivering the news in person, or at the very least, over the phone.
The irony.
Shannon acted just as cowardly, sending him an email requesting he return home instead of calling him.
"What's Kade have to do with your meeting with the lawyer?"
"Ten years ago, he came home on leave to bury his grandfather. Doug and Annabelle got into a huge fight. They weren't married yet. In fact, they were on a short relationship break. It's not like she cheated on him or anything when she and Kade had sex–"
"Wait. What?" Mila asked, shocked. "Ten years ago?"
"Yeah, ten years ago. Kade is Danny's biological father."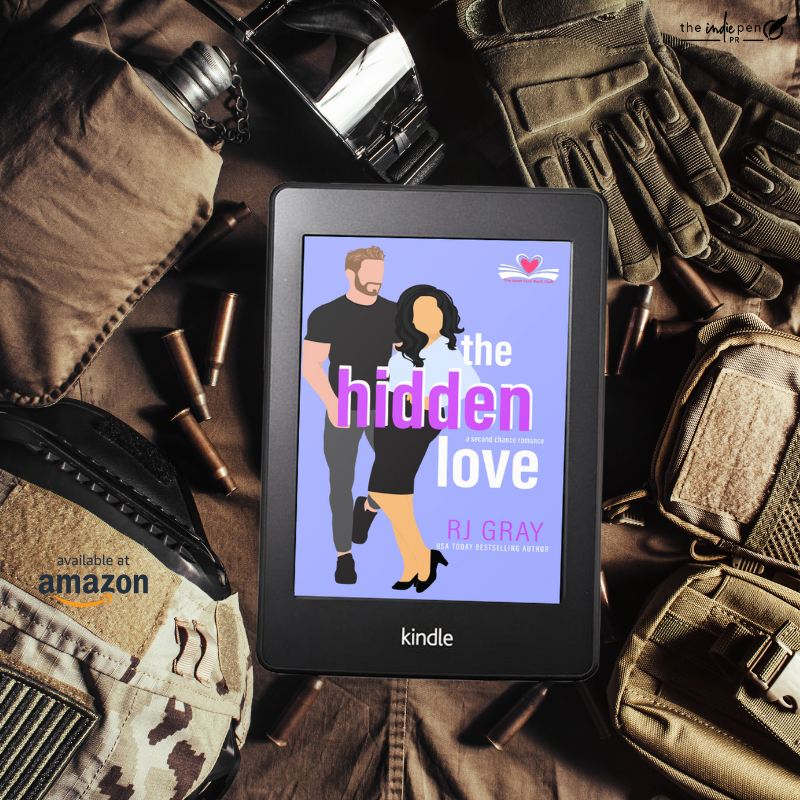 About RJ Gray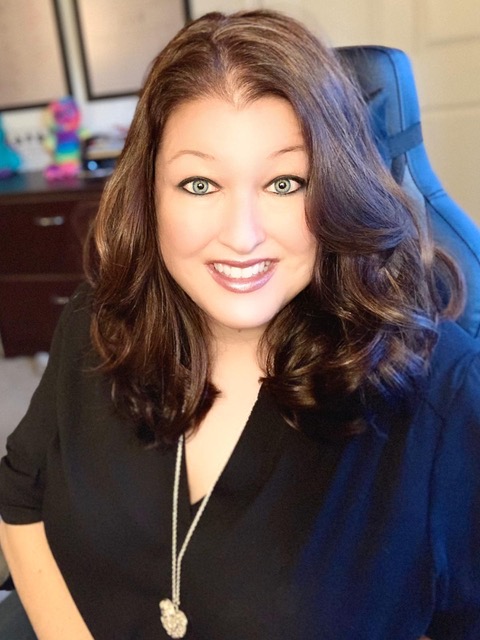 RJ Gray is a USA TODAY, Amazon & International Bestselling author of Explosively Hot Romance. Writing military romance comes second nature to RJ. After serving in the military herself, she married her very own hero, an active duty Army EOD technician. In the last seventeen years, they've lived in Illinois, DC, Missouri, Alabama, Florida, Washington State, Colorado, Virginia and Hawaii. Recently, RJ moved to the great state of South Carolina with her husband, two young sons, their rescue pup, and two adopted kittens. RJ lives an active life. When not writing, her hobbies include whipping up delicious meals, capturing life's beauty with her camera and attending her children's multiple sporting events. Find out more about RJ by following her on social media or dropping her an email.
Follow: Facebook | Pinterest | Instagram | Goodreads | BookBub | Twitter | Amazon | Website | Newsletter
About The Meet Cute Book Club Series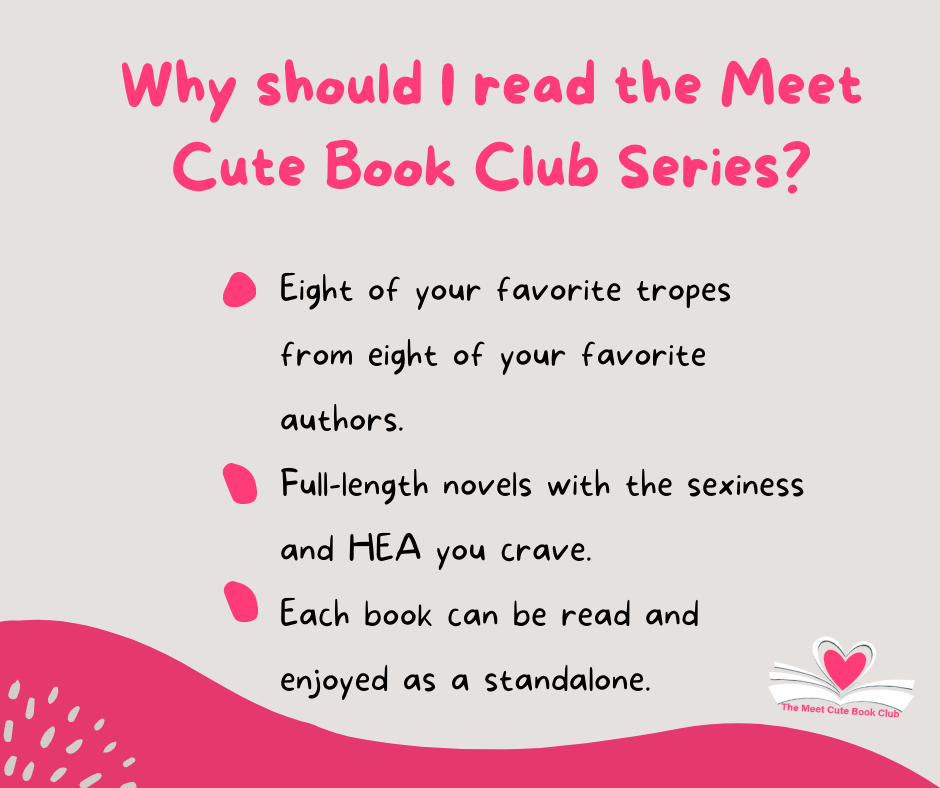 Escape with the Meet Cute Book Club where meet-cutes don't only happen between the pages of romance novels and members find their own happily ever afters.
Eight single women bound by their love of books take a monthly break from real life to lose themselves in the chapters of romantic fiction. From friends to lovers to fake relationships and more, each story features a brand new couple and their journey to find love from an amazing lineup of authors including Louise Lennox, Tracy Broemmer, A.M. Williams, Mel Walker, RJ Gray, Rebecca Wilder, Julie Archer, and Kate Stacy.
These eight standalone romances are packed with meet-cutes, heat, and of course a happily ever after!
This promotional event is brought to you by The Indie Pen PR