💜 💕 𝐇𝐎𝐓 𝐍𝐄𝐖 𝐑𝐄𝐋𝐄𝐀𝐒𝐄 💕 💜
𝐒𝐞𝐜𝐨𝐧𝐝 𝐂𝐡𝐚𝐧𝐜𝐞 𝐒𝐰𝐞𝐞𝐭𝐡𝐞𝐚𝐫𝐭 𝐛𝐲 𝐂𝐡𝐚𝐫𝐢𝐭𝐲 𝐅𝐞𝐫𝐫𝐞𝐥𝐥 𝐢𝐬 𝐋𝐈𝐕𝐄! 𝐃𝐨𝐧'𝐭 𝐦𝐢𝐬𝐬 𝐭𝐡𝐢𝐬 𝐬𝐦𝐚𝐥𝐥 𝐭𝐨𝐰𝐧, 𝐬𝐞𝐜𝐨𝐧𝐝 𝐜𝐡𝐚𝐧𝐜𝐞 𝐫𝐨𝐦𝐚𝐧𝐜𝐞 𝐧𝐨𝐯𝐞𝐥𝐥𝐚!
#𝟏-𝐜𝐥𝐢𝐜𝐤 𝐭𝐨𝐝𝐚𝐲!
BOOK BLURB
They say only two percent of high school sweethearts stay together.
We thought we were that two percent.
Too bad we were wrong.
Two high school sweethearts.
One heart-shattering breakup.
Now, years later, he's returned to their small town of Sweetheart, Colorado.
Will it end in more heartbreak, or will they get their second chance at love?
This is a short 15K novella about second chance love with a happily ever after.
Review by Gia:
Second Chance Sweetheart is a great read. This is one a short quick read. Nora and Carson were high school sweethearts. They thought they were in it for the long-haul but then choices were made and things were said and they split. Nora is a sweet girl. She is running the family bed and breakfast. She loves her small town. Carson is a good guy. He made decisions that were right for him to pursue his dream career but he left behind Nora. He's back in town for his Dad's wedding. He stays at Nora's bed and breakfast. Nora doesn't welcome him with open arms but there still is a connection here. She fights her feelings for Carson because she doesn't want to be hurt again. Carson is all in this time and won't stop until he gets his sweetheart back. These two are cute together even when she is fighting her feelings. I love this one.
I noticed after reading this one that it was part of the Sweetheart, Colorado Series. I loved these characters and the town so I looked it up and the series is a twelve multi-author series all centered around the small mountain town of Sweetheart, Colorado and all the books can be read as standalones. I'm definitely going to check out some more books in this series.
5 Stars!!

ABOUT THE AUTHOR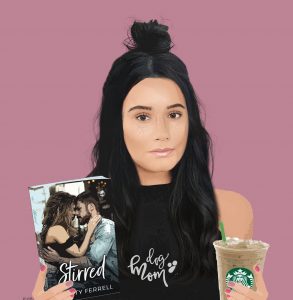 Charity resides in Indianapolis, Indiana. She grew up riding her bicycle to the town's public library, and reading anything she could get her hands on. When she's not writing, you can find her reading, spending time with her family, or caving into her online shopping addiction.
AUTHOR LINKS