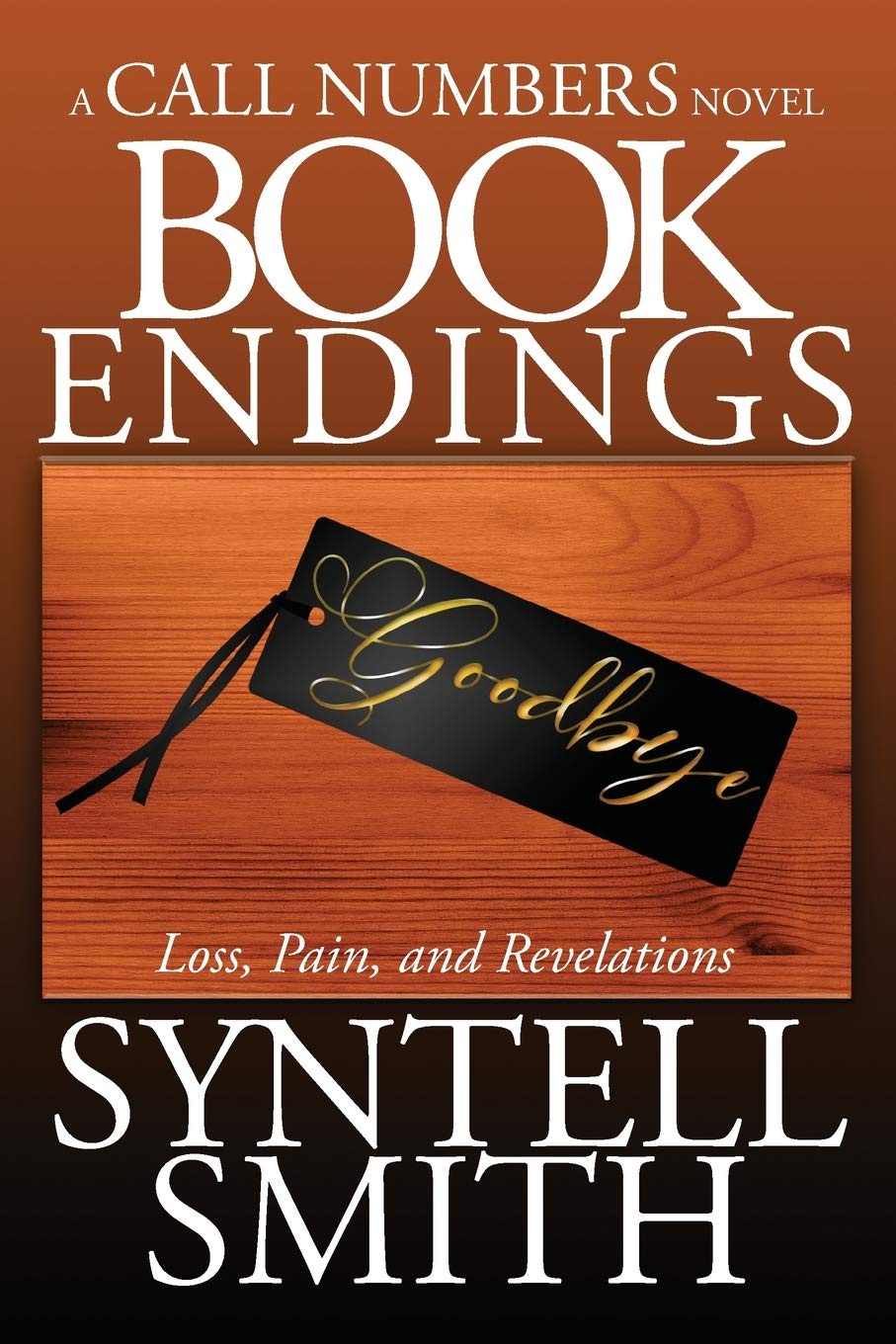 A Call Numbers Novel
Literary Fiction
Published: September 2020
"Life is all about turning the page."
Robin Walker is not used to the quiet life. As a library clerk at the 58th Street Library in Manhattan, the disruptions come from office politics. But when Robin's grandfather, Jon Walker, is found collapsed on Robin's living room floor, Robin must brace himself for the worst. As he reaches out to family members, he holds onto slim hope that his grandfather will somehow come through.
Robin tries to find solace in his co-workers. But when his supervisor Sonyai Yi is locked in a private battle with head librarian Augustus Chavez, loyalties are tested. He'll soon realize its not easy knowing who to trust, especially when his job could be on the line. As the days grow long and his grandfather's time dwindles, Robin is suddenly energized when he dates Shinju, a beautiful Asian woman he saw months ago. When Shinju becomes a part of his life, Robin tries to find joy wherever he can. But it won't be so simple, secrets are revealed, causing a great disruption that leaves the branch shattered. When this motley crew of characters finally comes together, a sudden departure leaves the library in a different place.
Book Endings: Loss, Pain, and Revelations is an absorbing slice-of-life look at characters on interlacing paths – trying to discover themselves. In this thoughtful sequel, life is what you make of it. Like books borrowed from the library of the universe, we're only here until we must be returned to the earth… because our time is borrowed.
#BookEndings #CallNumbers #SyntellSmith #Literary #BookBuzz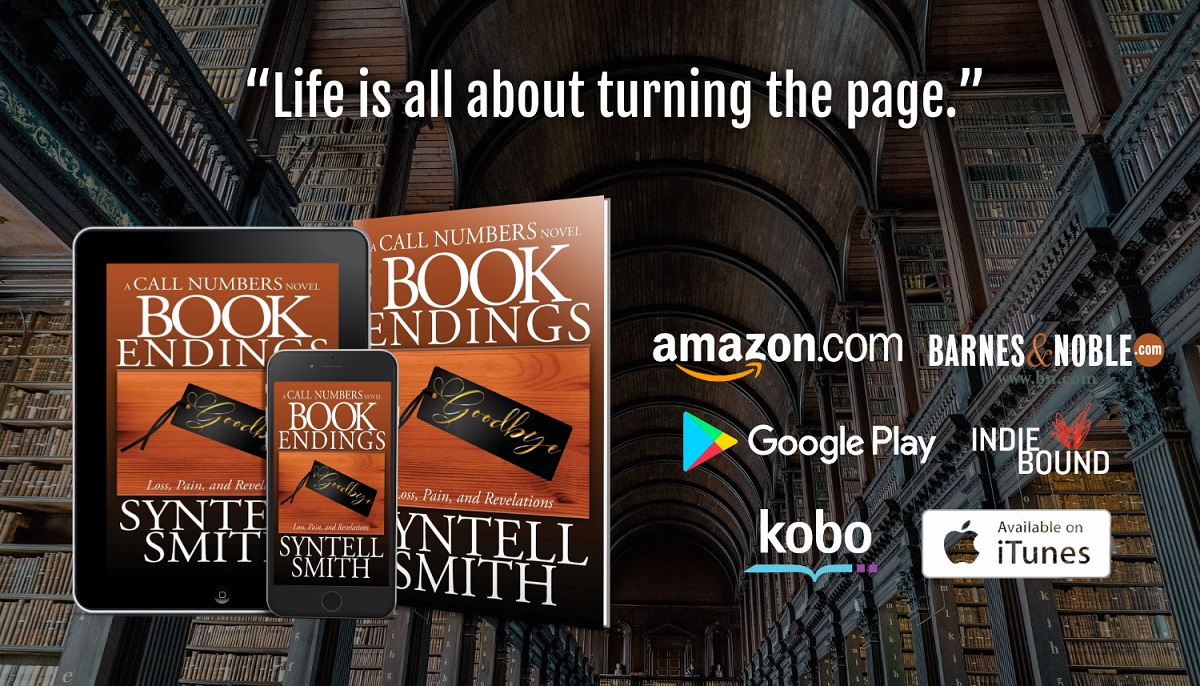 Praise for Book Endings:
"Riveting and complex...Smith's prose is crisp and sensitive, and his characters richly drawn. With its wild fusion of individual struggles and work politics, the novel keeps the reader thoroughly intrigued." - The Prairies Book Review
"Mellow and entertaining, I remember reading Call Numbers and being blown away...I prefer this one because of how believable and close to real-life it was." - Rabia Tanveer for Readers' Favorite
Other Books by Syntell Smith: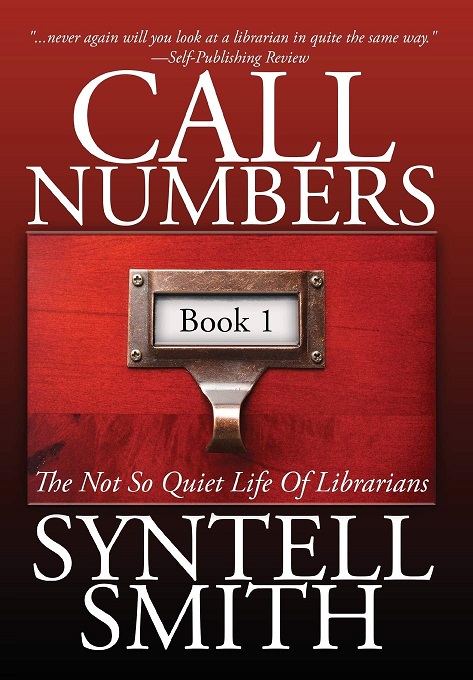 Call Numbers – The Not So Quiet Life Of Librarians
Publisher: Syntell Smith Publishing
Published: January 2020
Life is a book… and every person is a chapter.
Everything's looking up for Robin Walker. It's 1994 in New York City, and he's been transferred downtown to the 58th Street Branch Library. Ready to move up the ladder, Robin is excited about the opportunities that await him.
But success, personal or professional, is as elusive as a first-edition rare book. Robin struggles with his strange new work environment as this motley crew of employees generates more drama than a runaway bestseller. He doesn't know who to believe – or who to let in. And as potential romance mingles with devious machinations, there's no telling where Robin's story will go. All he knows is that he must see it through to the very last page.
Call Numbers is a captivating and multilayered adult drama. Through realistic dialogue and situations, author Syntell Smith has crafted a modern-day classic about the trials and tribulations of adulthood. Because a library is usually the last place you'd expect high drama, but for these characters…it's long overdue.
About the Author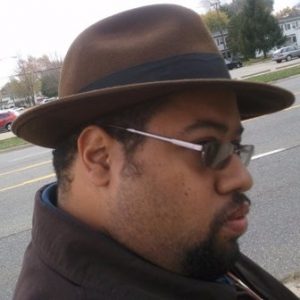 Syntell Smith was born and raised in Washington Heights, Upper Manhattan in New York City. He began writing while blogging his hectic everyday life experiences in 2004. After gaining an audience with a following of dedicated readers, he studied scripts and plays and got into screenwriting. Call Numbers is his first novel that he plans to develop into a series. He loves comic books, video games, and watching reruns of Law and Order. Syntell is active on Facebook. Tumblr & Twitter, and currently lives in Detroit.
Contact Links
Purchase Links